Missouri FOP Scholarship Application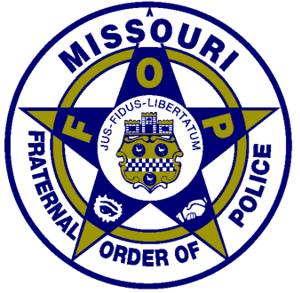 Below are the rules for the Missouri FOP Scholarship Application. The scholarship is reserved for the dependants of Active Missouri FOP Members.
I. Administration
To be administered by the State Public Relations Committee.

All applications must be received no later than April 29th, 2017.

All applications will be reviewed by the Committee and final selection(s) will be made by the Committee with approval of the State Lodge Board of Trustees.

The Committee will review all applications and the Committee will make a final selection(s). Announcement of the selection(s) will be made at the State Conference or the Summer State Board Meeting.
II. Eligibility
Applicant must be the child or stepchild of any Active Member of the Missouri Fraternal Order of Police.

Applicants must have graduated from high school, have earned a G.E.D., or currently be a senior in high school.

Applicant must have a current and cumulative minimum grade point average of 2.5 to be eligible for the scholarship.

Scholarship recipient may submit an application for renewal each year for up to three (3) consecutive years.
III. Funding
Each scholarship shall be in the amount of five hundred dollars ($500) unless availability of funds requires a lesser amount.

Scholarships can be used at any accredited college, university, vocational, or post high school continuing education.

The Committee may award two (2) new Scholarships per year and may renew up to six (6) Scholarships per year.

All Scholarships awarded will be sent directly to the recipient, upon verification of the recipient's acceptance or attendance.
Download:

MOFOP_Scholarship_Application.docx