Join the Missouri FOP, NOW!!!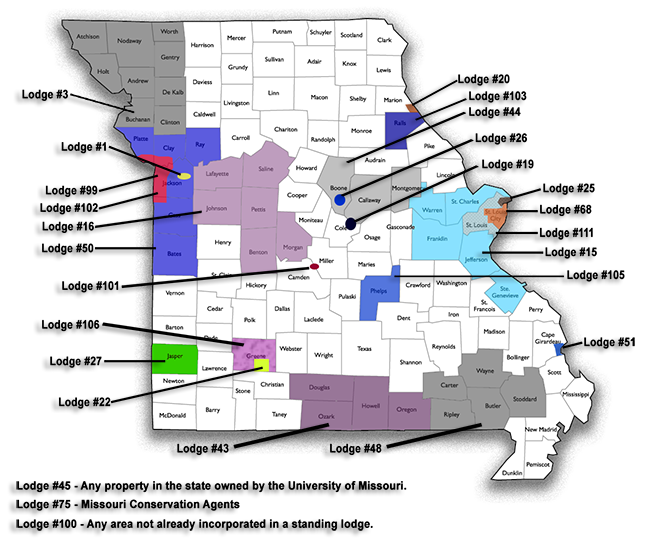 Above is a map that indicates which FOP Lodge's cover what specific areas. If you are a member of one of the covered areas, please contact that lodge directly at the infomation found on the MO Lodges Page. If your area on the map is indicated by the color white, then you can join the at-large lodge, MOFOP Lodge #100. If you are a retired FOP member from another state, but have settled here in Missouri, you are welcome to Join Lodge 100 as well.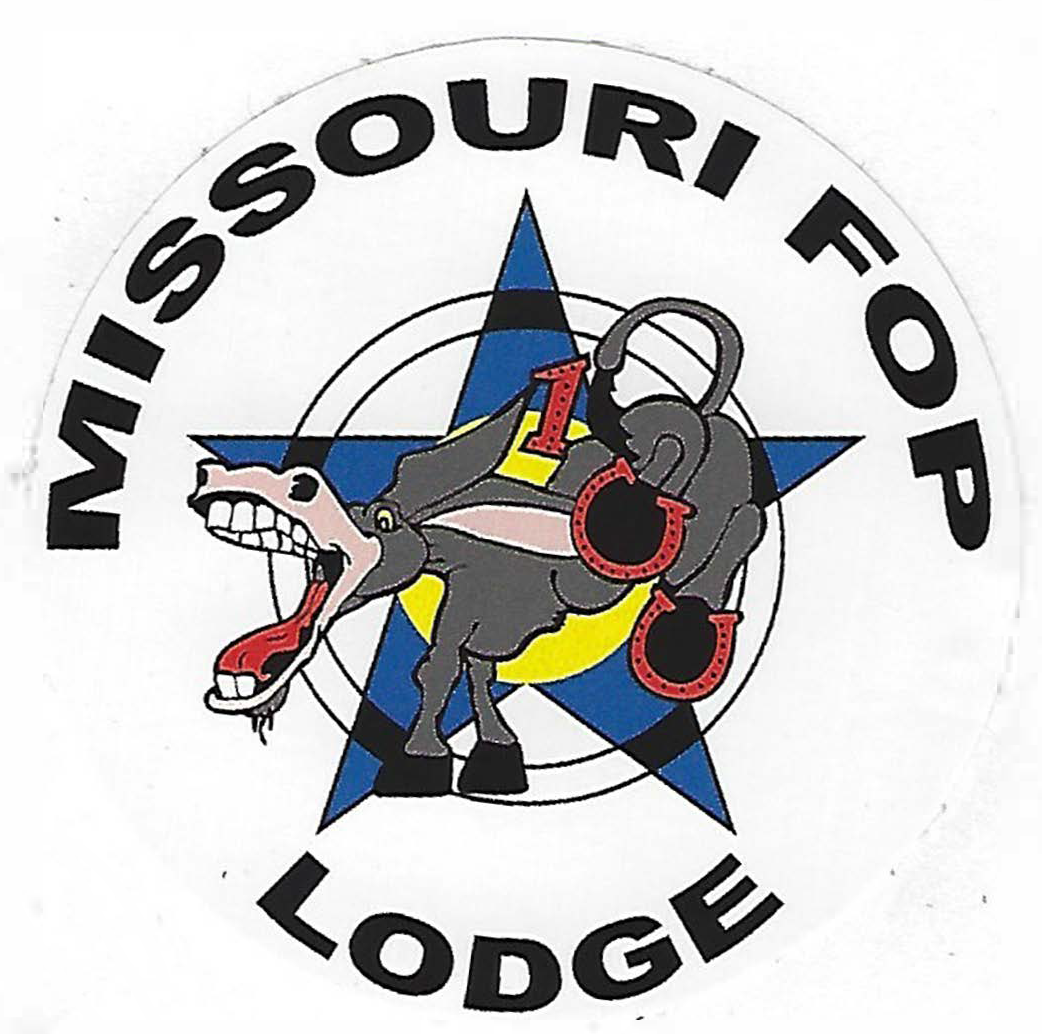 To join Lodge 100, simply download and fill our the below application and mail, email, or fax it back to our Jefferson Cty Office.
If you have any questions or need help getting in contact with any of the other Lodges for membership info, please contact us at the information below or go to our Contact Us Page.
Missouri Fraternal Order of Police
715 Jefferson St.
Jefferson City, MO 65101
Phone: (573) 632-4209
We look forward to hearing from you!
Page Last Updated: Jun 174, 2023 (10:01:10)